There's no question that photo books make beloved presents. Not only are you giving a loved one something that looks beautiful and is made to last—the photos you choose are a chance to be intentional about life's defining moments. The holiday season and other occasions provide a perfect opportunity to give a photo album as an intentional gift. And our free BookWright bookmaking software provides layout suggestions to make your photo book look totally pro. Here are some tried-and-true plus brand-new ideas to spark your photo bookmaking creativity.
Milestones book idea
From birthdays to promotions, from the last time on training wheels to the last day of high school, from the first 5k to the full 26.2 miles—life is full of big moments. Remind someone of the huge successes and turning points in their life by curating a photo book full of special snapshots. This photo book idea can be a collection of times they made you proud or the story of one particularly amazing journey, like the first year of parenthood. No matter what, it's a great way to show someone you care and give them an opportunity to reflect.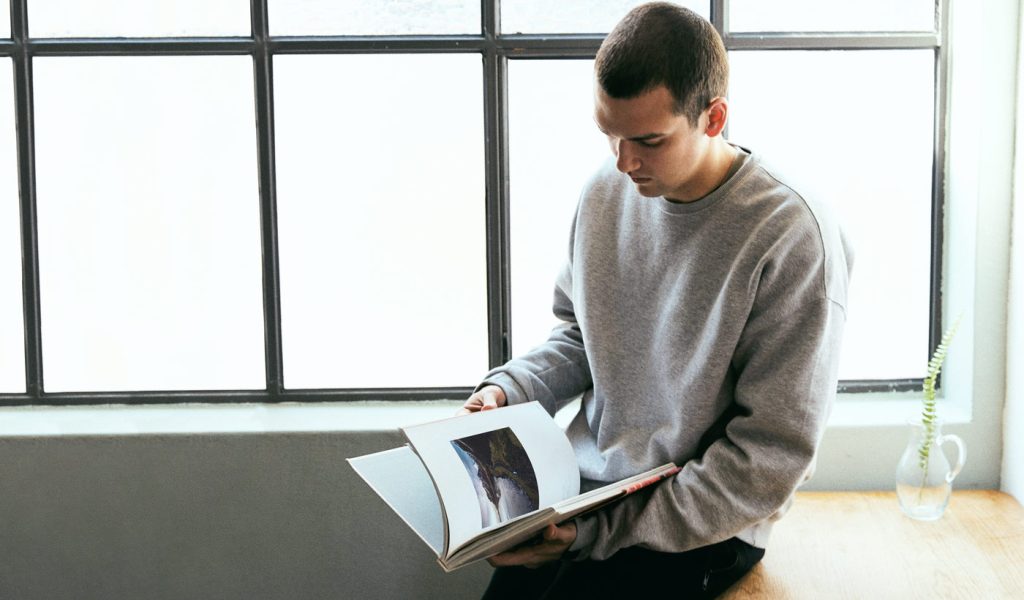 Adventure album idea
A travel photo book is two gifts in one—a collection of beautiful photos and a chance to transport yourself back to an amazing trip. Whether it was a vacation to an Italian beach last summer or a quick weekend road trip you took years ago, a photo book can help you savor your shared travel memories. Use the album as a collection of highlights, or put the photos in chronological order to remember how you and your fellow travelers spent each day and where you went.
Pet photo book idea
While most pets prefer a bone or a ball, pet owners will be delighted to flip through page after page of their beloved furry friend. If your friend is an Insta Dog or Cat Parent (or any pet for that matter), you can download tons of great shots from their social media and put them in a square photo book. Opting for a smaller photo book will accommodate digital photos with less distortion and pixelation.
Wedding album idea
Capture and cherish every moment of your special day. You and your spouse can relive your ceremony and reflect on married life with a photo album that's customized to highlight your favorite moments. Collect special memories from the ceremony to the dance floor and turn them into a one-of-a-kind Layflat photo book that will be treasured for years to come. Even if it wasn't your wedding day but you were a guest, a small wedding photo book of the pics you and others took is a great gift idea for the couple! Include guest snapshots, the venue, and the happy couple's moment at the altar that went by in a blur.
Children's art portfolio book idea
Cherish your child's creativity and this exact moment they're in—whether it's a superhero phase or a unicorn obsession—with a photo album of their artwork. The pictures, drawings, and colorful art that your child creates can make a truly special gift that not only celebrates artistic expression, but looks great on display. Photograph or scan their creations to share with family members in a photo book that's made to last. Who knows, maybe this will be the first of many books your child creates.
Holiday photo book idea
The holiday season is filled with great photo ops of all kinds. There are family celebrations, festive decorations, snowy adventures, and delicious shared meals—all deserving of a close-up. Every day seems to bring new joys and surprises. What are the memories that stand out to you? Remind your loved ones of a previous holiday season from years past, or compile the memories you've already had this winter into a photo album that lets them look back and enjoy.
A week in the life idea
Indulge in the ordinary moments. Give friends and family who live too far away an inside peek into your daily life. Spend a week documenting the routines you keep, funny moments you experience, and meals you make. Notice the little things. Create captions that give context and insight. You can create a connection with distant loved ones while gaining a new perspective on the quieter moments in life.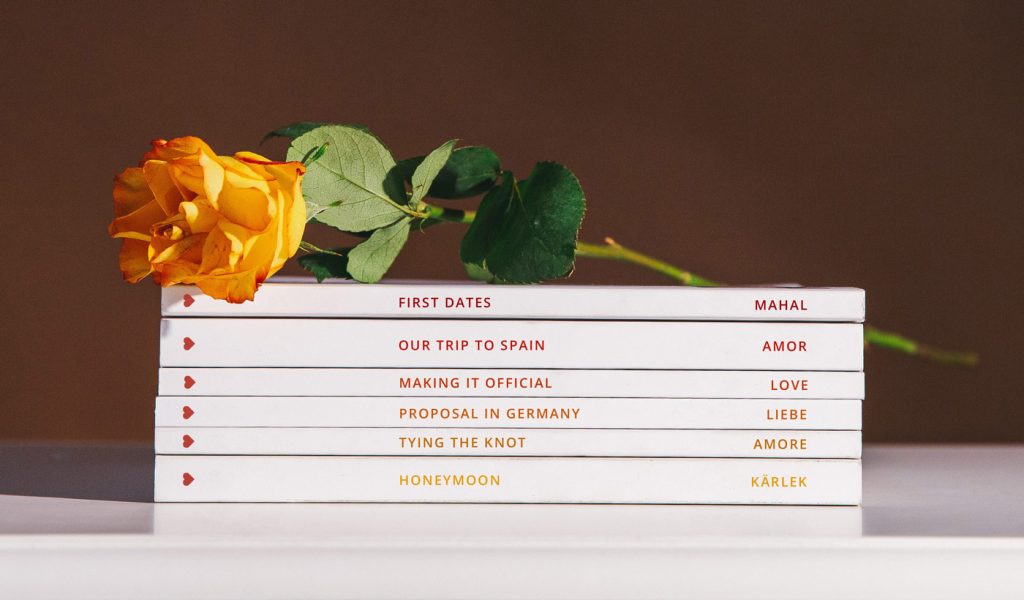 Love book idea
Give your significant other or spouse a personalized photo book highlighting all those delightful dates and shared milestones. What does your love story look like? Gather up your favorite selfies and mementos to create a sweet album for that special someone on a birthday, holiday, or anniversary. Leave room for captions, pressed flowers, or old movie tickets to make your album even more immersive and tactile.
Baby book idea
Parents know how quickly baby milestones can breeze by. Even when you're taking it all in, the changes in your little one can happen so fast and there will be countless moments you want to hold onto. Their first bath, first toy, first birthday, or first steps. Document all those sweet discoveries and new adventures in a precious album you can gift to the special people in your child's life. Get more information with our baby book blog post.
Graduation book idea
A graduation photo book is the perfect gift idea to commemorate their big day. Make it a celebratory collection of photos with friends, family, and teachers. Reserve sections in the book for specific topics like certificates of achievement, sporting events, or the school play. Give them the chance to celebrate their hard work with a yearbook that's dedicated to them.
Family history book idea
Preserve your family history, photos, and memorabilia in a beautiful keepsake album, and you'll have the perfect gift to share with relatives at reunions, birthdays, or holidays. Create a detailed narrative about your family with genealogical research, historical documents, and a family tree, or keep it simple with photos from each side of the family and personal captions.
Hometown travel book idea
Photograph your hometown and its attractions through the eyes of a visitor. Visit the monuments, parks, best restaurants, and personal haunts and document them in a guidebook. Gift this travel photo book idea to friends who have yet to visit or loved ones that have already made the trip. If there's something in your hometown travel book they haven't seen, then they'll have a list of reasons to come back!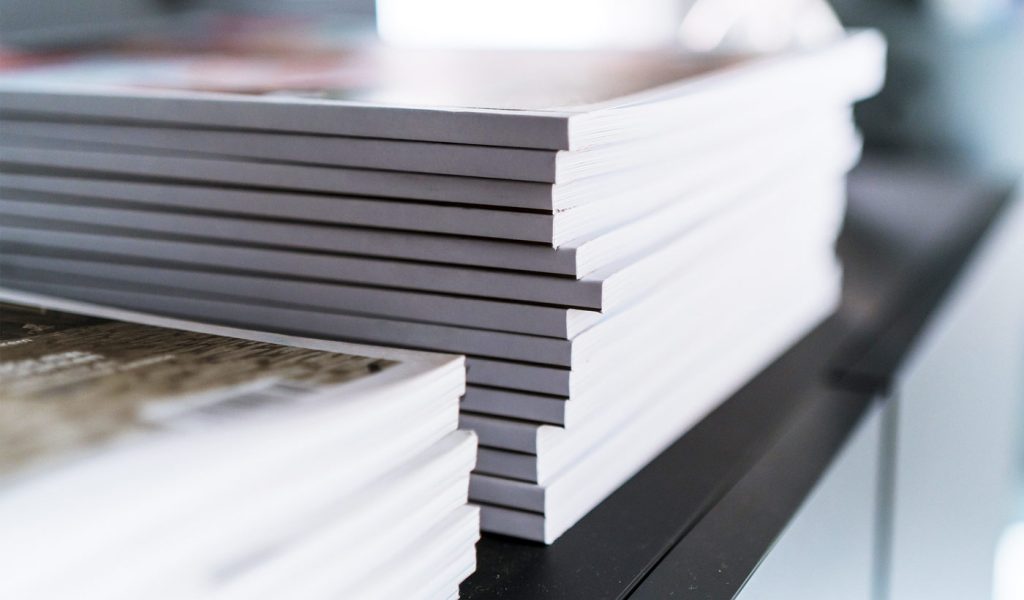 Other ideas and considerations
Before you begin laying out a new photo book, think about paper type, consider your template, and plan captions.
We recommend premium Mohawk photo paper in a Layflat book for an album that will stand the test of time and continue to look sleek and high-quality. Use a pre-built photo book template in BookWright to make it easy to lay out just like a pro designer would. You get the perfect mix of portrait and landscape shots on every page, but you're able to customize the layout if you want more creative control. Lastly, remember to write meaningful captions. No matter your photo book theme, the image titles, and dates will make your photos that much more meaningful. Also, consider including inside jokes, anecdotes, quotes, and other bits of text to spark a memory.
There you have it! Time to apply these ideas and get that creative energy flowing. Picture the personalized photo book you'd like to make. You can rest assured that your project will be a gift that's cherished for years to come.
***
Ready to take one of these ideas and make them your own? Create a photo book today.