The three primary formats of a memory book, used to tell a life story, are a biography, an autobiography, and a memoir. Distinguishing between the three can feel a bit confusing since they all share several similarities. But there are some distinct differences.
Simply put, a biography is the life history of an individual, written by someone else. An autobiography is the story of a person's life, written by that person. And a memoir is a collection of memories written by the person themselves.
What is a Biography?
A biography, also called a bio, is a non-fiction piece of work giving an objective account of a person's life. The main difference between a biography vs. an autobiography is that the author of a biography is not the subject. A biography could be someone still living today, or it could be the subject of a person who lived years ago.
Biographies include details of key events that shaped the subject's life, and information about their birthplace, education, work, and relationships. Biographers use a number of research sources, including interviews, letters, diaries, photographs, essays, reference books, and newspapers. While a biography is usually in the written form, it can be produced in other formats such as music composition or film.
If the target person of the biography is not alive, then the storytelling requires an immense amount of research. Interviews might be required to collect information from historical experts, people who knew the person (e.g., friends and family), or reading other older accounts from other people who wrote about the person in previous years. In biographies where the person is still alive, the writer can conduct several interviews with the target person to gain insight on their life.
The goal of a biography is to take the reader through the life story of the person, including their childhood into adolescence and teenage years, and then their early adult life into the rest of their years. The biography tells a story of how the person learned life's lessons and the ways the person navigated the world. It should give the reader a clear picture of the person's personality, traits, and their interaction in the world.
Biographies can also be focused on groups of people and not just one person. For example, a biography can be a historical account of a group of people from hundreds of years ago. This group could have the main person who was a part of the group, and the author writes about the group to tell a story of how they shaped the world.
Fictional biographies mix some true historical accounts with events to help improve the story. Think of fictional biographies as movies that display a warning that the story is made of real characters, but some events are fictional to add to the storyline and entertainment value. A lot of research still goes into a fictional biography, but the author has more room to create a storyline instead of sticking to factual events.
Examples of famous biographies include:
His Excellency: George Washington by Joseph J. Ellis
Einstein: The Life and Times by Ronald William Clark
Princess Diana – A Biography of The Princess of Wales by Drew L. Crichton
What is an Autobiography?
An autobiography is the story of a person's life written by that person. Because the author is also the main character of the story, autobiographies are written in the first person. Usually, an autobiography is written by the person who is the subject of the book, but sometimes the autobiography is written by another person. Because an autobiography is usually a life story for the author, the theme can be anything from religious to a personal account to pass on to children.
The purpose of an autobiography is to portray the life experiences and achievements of the author. Therefore, most autobiographies are typically written later in the subject's life. It's written from the point of view of the author, so it typically uses first person accounts to describe the story.
An autobiography often begins during early childhood and chronologically details key events throughout the author's life. Autobiographies usually include information about where a person was born and brought up, their education, career, life experiences, the challenges they faced, and their key achievements.
On rare occasions, an autobiography is created from a person's diary or memoirs. When diaries are used, the author must organize them to create a chronological and cohesive story. The story might have flashbacks or flashforwards to describe a specific event, but the main storyline should follow chronological order from the author's early life to their current events.
One of the main differences between an autobiography vs. a biography is that autobiographies tend to be more subjective. That's because they are written by the subject, and present the facts based on their own memories of a specific situation, which can be biased. The story covers the author's opinions on specific subjects and provides an account of their feelings as they navigate certain situations. These stories are also very personal because it's a personal account of the author's life rather than a biography where a third party writes about a specific person.
Examples of famous autobiographies include:
The Story of My Life by Helen Keller
The Diary of a Young Girl by Anne Frank
Losing My Virginity by Richard Branson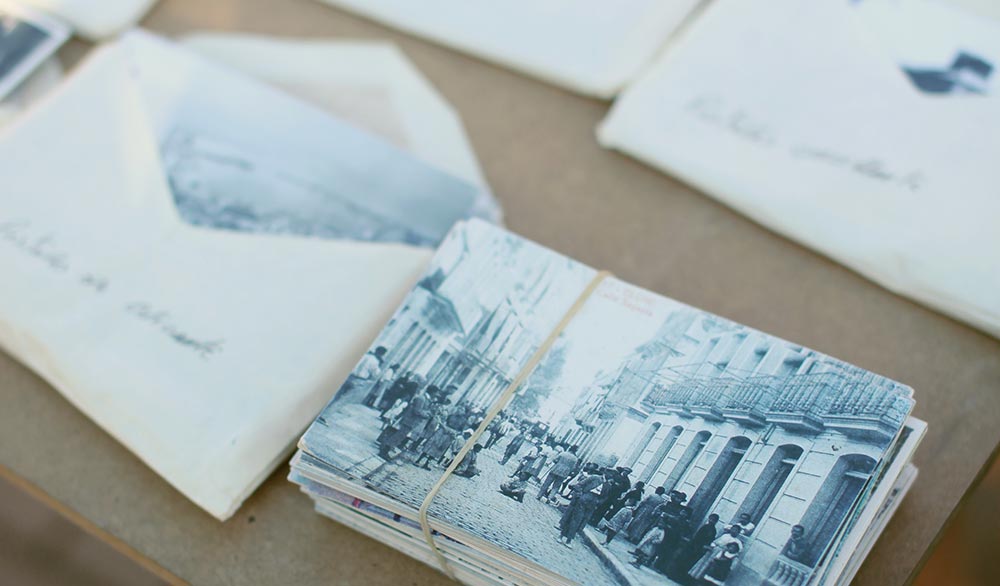 What is a Memoir?
Memoir comes from the French word mémoire, meaning memory or reminiscence. Similar to an autobiography, a memoir is the story of a person's life written by that person. These life stories are often from diary entries either from a first-person account or from a close family member or friend with access to personal diaries.
The difference between a memoir vs. an autobiography is that a memoir focuses on reflection and establishing an emotional connection, rather than simply presenting the facts about their life. The author uses their personal knowledge to tell an intimate and emotional story about the private or public happenings in their life. The author could be the person in the story, or it can be written by a close family member or friend who knew the subject person intimately. The topic is intentionally focused and does not include biographical or chronological aspects of the author's life unless they are meaningful and relevant to the story.
Memoirs come in several types, all of which are written as an emotional account of the target person. They usually tell a story of a person who went through great struggles or faced challenges in a unique way. They can also cover confessionals where the memoir tells the story of the author's account that contradicts another's account.
This genre of writing is often stories covering famous people's lives, such as celebrities. In many memoir projects, the celebrity or person of interest needs help with organization, writing the story, and fleshing out ideas from the person's diaries. It might take several interviews before the story can be fully outlined and written, so it's not uncommon for a memoir project to last several months.
Memoirs do not usually require as much research as biographies and autobiographies, because you have the personal accounts in diary entries and documents with the person's thoughts. It might require several interviews, however, before the diary entries can be organized to give an accurate account on the person's thoughts and emotions. The story does not necessarily need to be in chronological order compared to an autobiography, but it might be to tell a better story.
Examples of famous memoirs include:
Angela's Ashes by Frank McCourt
I Know Why the Caged Bird Sings by Maya Angelou
Personal Memoirs of Ulysses S. Grant by Ulysses S. Grant
Autobiography vs. Biography vs. Memoir Comparison Chart
| | | |
| --- | --- | --- |
| Biography | Autobiography | Memoir |
| An account of a person's life | An account of one's own life | A personal account of a specific time or experience |
| Written in the third person | Written in the first person | Written in the first person |
| Objective | Subjective | Subjective |
| Presents information collected from the subject, their acquaintances, or from other sources | Presents facts as they were experienced by the person | Presents facts as they were experienced by the person |
| Written to inform and establish a context | Written to inform and explain the motivation and thoughts behind actions and decisions | Written to reflect on and explore the emotion of an experience |
| Has restricted access to the subject's thoughts and feelings | Offers access to personal thoughts and feelings | Offers access to personal thoughts, feelings, reactions, and reflections |
| Can be written anytime | Usually written later in life | Can be written anytime |
Check out some of our blogs to learn more about memoirs:
Ready to get started on your own memoir, autobiography, or biography? Download our free desktop book-making software, BookWright.