While there are many different styles and types of memoirs, all examples of this genre will share two defining characteristics.
Firstly, a memoir is autobiographical, meaning it is based on the personal memories, experiences, knowledge, or reflections of the author.
Secondly, a memoir is a piece of creative non-fiction, based on real-life events.
Memoir vs. Autobiography?
The terms memoir and autobiography are often used interchangeably. On Amazon, for example, autobiographies, biographies, and memoirs are classed as one genre. However, although there are certainly similarities between the two, there are also distinct differences.
Firstly, an autobiography is the story of a person's whole life, from childhood to the present day. A memoir, on the other hand, will usually have a narrower focus, detailing a particular event or period.
Secondly, an autobiography is written in a linear chronological style, recounting facts and events from the author's life. In this way, it is more factual or objective than a memoir, which is more concerned with how the author experienced a certain time or event. A memoir is a subjective retelling of true life, told from the author's point of view.
"…a memoir is how one remembers one's own life, while an autobiography is history, requiring research, dates, facts double-checked."
Gore Vidal, Palimpsest
Types of memoirs
You don't have to be a celebrity or have lived a life of danger and adventure to find content for a memoir, as these examples demonstrate.
1. Personal essays
Traditionally, great thinkers and commentators of the day would publish personal essays to share their views and opinions with the world. From religious and spiritual reflections to your thoughts on politics, science, or literature, a collection of essays detailing your personal experience or opinion on a subject or issue can make for a fascinating memoir.
Memoir examples
Feel Free: Essays by Zadie Smith
I Am, I Am, I Am: Seventeen Brushes With Death by Maggie O'Farrell
2. Significant events
From war to the birth of a child, our lives are a series of events that shape who we are and how we see the world. Some of them will be a turning point, dramatically altering the way we live our lives. Sharing your experience of an event, personal or global, is an ideal subject for a memoir that will be a revelation for some and a comfort for others.
Memoir examples
Night by Elie Wiesel
A Long Way Gone by Ishmael Beah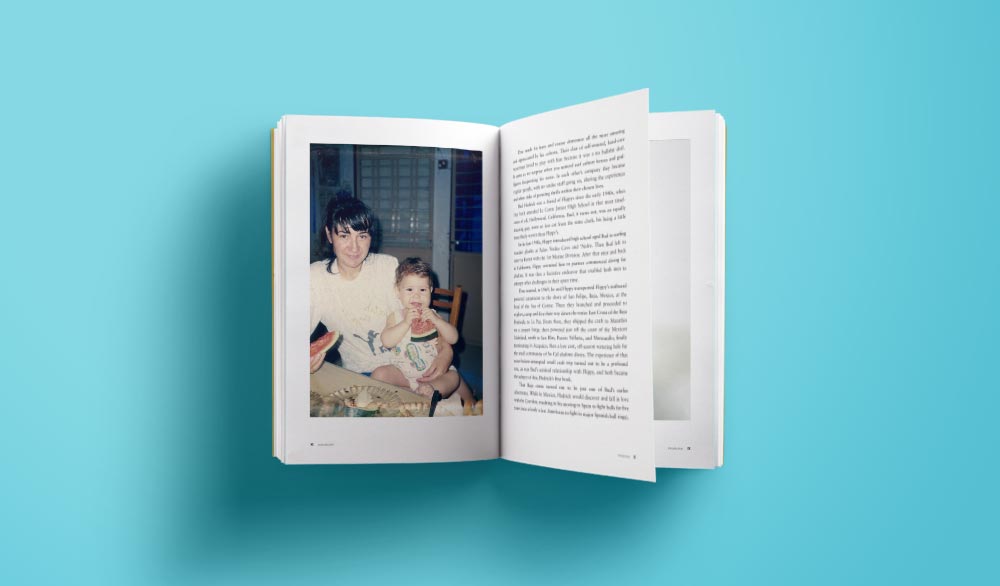 3. Phase of life
Sometimes it's only when you look back that you see the formative impact of living or working in a certain time and/or place. Exploring a specific period of time, such as your childhood or time at university, in a memoir can help you understand how it shaped you. You may also find that readers recognize and enjoy the memories you share, as relatable to their own history and experiences.
Memoir examples
I Know Why the Caged Bird Sings by Maya Angelou
Angela's Ashes by Frank McCourt
4. Behind the scenes
A memoir can be an inside peek into a particular job, hobby, or passion. This could involve detailing the skills you've developed to help others learn, your experiences practicing a particular craft, or playing a sport. The memoirs of the rich and famous could also be included here, as they give readers an insight into what really goes on behind the curtain.
Memoir examples
All Creatures Great and Small by James Herriot
Breaking the Code: Westminster Diaries by Gyles Brandreth
5. Challenges
Stories of endurance, strength, and overcoming the odds to succeed will always be popular, especially when they're true. Why not turn a challenge you faced or a feat you accomplished into an inspiring memoir?
Memoir examples
West with the Night by Beryl Markham
Night of the Gun by David Carr
6. Understanding culture
A desire to understand the complexities of cultural identity has formed the basis of many famous memoirs. These memoirs can also be important in preserving cultural traditions and the stories behind them for future generations.
Memoir examples
I'm a Stranger Here Myself by Bill Bryson
Beloved Strangers by Maria Chaudhuri
7. Reflections
Many memoirs are written as an exercise in personal reflection, an attempt to understand how we got here, including the decisions and mistakes we've made along the way. In this way, a memoir isn't for anyone else. Only you as the author.
Memoir examples
Boys in the Trees: A Memoir by Carly Simon
The Light of the World: A Memoir by Elizabeth Alexander
Does a memoir have to be written?
While many people might think of memoirs as a sort of written diary, others have used illustration or combined text and imagery to better tell their story. The use of images can make sensitive topics more accessible and help the reader truly see the world through the author's eyes.
Memoir examples
American Splendor by Harvey Pekar
The Best We Could Do by Thi Bui
If you only take one thing away from this post, let it be this: You don't have to be famous or indeed infamous to write a memoir worth reading. The best books are the ones that tell the everyday stories of our lives, exploring their meaning in a way that everyone can relate to. A memoir can be a therapeutic exercise for you as the author that helps others on their own journeys too.
"I thought this memoir would be the closing chapter in the journey but it proved to be just the start of something that I could never have dreamed of. I printed one book for myself, and then 100 and another 100, as word spread. My humble project has not only helped me heal but in turn, encouraged others too."
Debbie Ivins, Author of Whole Pieces
***
Blurb is a self-publishing company made for indie creators and writers, like you. Ready to make your own memory book? Start by laying out your words and images with our free, easy-to-use software, BookWright.